Refrigeration &
Air Conditioning Equipment & Parts
Northern Gold Coasts only refrigeration and air conditioner equipment and parts wholesale supplier to the trade.
Refrigeration Parts
We stock a full range of Capital equipment including condensing units, open style and packaged units, evaporators, ice machines, compressors as well as refrigerants and the full range of parts, accessories and tools.
We are a skope spare parts agent and have stock on the shelf.
Air Conditioning Parts
We stock a full range of air conditioning install products including pair coil, brackets, ducting, drain pipe and fittings, hard drawn and soft drawn copper pipe, insulation, mounting products and coil cleaning products.
Our Products
Refrigerants | Condensing Units | Evaporators | Compressors | Condensers | Controls | Valves | Oils | Tools | Cleaning Chemicals |Coolroom Hardware | Fan Motors | Copper Pipe | Copper And Brass Fittings | Pair Coil | Brackets | Ducting | Insulation | Capacitors | Consumables | Cages | Condensate Pumps | Pvc Drain & Fittings | Contactors | Ice Machine Parts | Vessels | Ice Machines | Nitrogen | Air Filters | Skope spares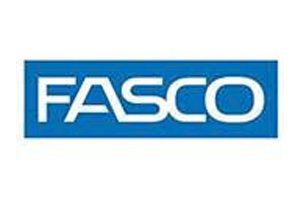 About Us
R.A.C.E SUPPLIES  is a family owned Australian Independent Refrigeration & Air Conditioning equipment parts trade Industry Wholesaler based in the northern Gold Coast area. R.A.C.E SUPPLIES is a distributer for a large range of brands and products for the refrigeration and air conditioning industry and we are very competitively priced in the market.
Why Use Us
Owner/operator Grant Rattray-Wood has over 30 years experience in the refrigeration and air conditioning wholesaling industry and understands the need for personalised and efficient customer service that is required for our industry.
When you work with R.A.C.E SUPPLIES you will be talking to, and dealing with the owner of the business. We are flexible, passionate and focused and will endeavour to get any product/part that may be required for your job no matter how obscure it may be.
Visit Us
R.A.C.E SUPPLIES
Refrigeration & Air Conditioning Equipment Wholesale
Unit 7 / 142 Siganto Drive Helensvale 4212